Factors Affecting Your Pergola Construction Price
What is a Pergola?
(also known as Arbors & Gazebos)
A Pergola is defined as a garden structure that forms either a promenade (walkway) or a sitting area.  It is constructed with vertical posts that support rafters, cross beams or open lattice.  The word derives from Latin "Pergula" which means projecting eave.
Pergolas can be used as a structure to train climbing plants to cover it providing filtered shade, or it can be enclosed with a roof to offer protection from the weather.  They are designed to connect the garden to the home.  Freestanding Pergolas are often called Gazebos.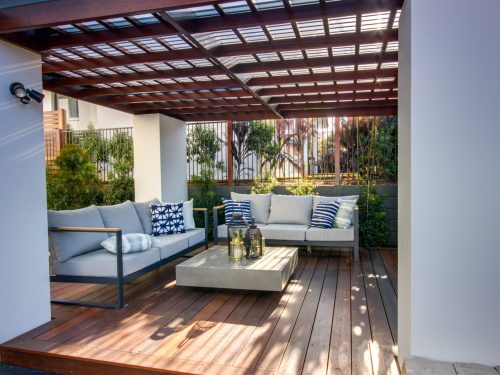 Pergola Price Considerations
There are many factors that will affect the price of constructing your pergola.  Some of these considerations include:
The size and shape of the pergola.  What is the total roof area?  Is it a stand alone Gazebo or a walkway structure?
Materials and Style. What materials are to be used in construction?  Steel vs timber posts, lattice or trellis, roof or no roof, rafters or cross beams, the height required?
Flooring material.  Are you wanting concrete, gravel, grass or something else?
Stand alone or attached.  Will the pergola be attached to the home or completely standing alone?
Site accessibility.  Is there easy access to get the materials and equipment to the area?
Local council regulations and fees.
A Pergola can be an amazing addition to the home.  It can really help connect the outdoor area to the home itself and create some very special spaces to enjoy the garden and backyard and our beautiful Queensland weather.
Diamond Patios can create the perfect outdoor space for you.  We offer Pergolas (without roof), Roofed Pergolas (clear, multiwall and corrugated roof options), and also free-standing Gazebos.  To get started and look at some of the pergola options available to you, head over to Diamond Patios quote calculator by clicking here.