Building Quality and Relationships
Who we are
We're a family run business with a dedicated team of designers, installers, and client support. Our design consultants have a wealth of trade experience and are passionate about building you the perfect patio for your needs. This means you can rest assured that you are getting the best in service and a high end quality product.
When you first make an enquiry with us, you'll be dealing directly with our friendly and experienced Client Support Manager; Shelley. She'll help you with your questions, and when ready, schedule in a site visit. Shelley makes sure each project runs like clockwork so that you can have your brand-new space ready to use as quickly as possible. If you ever have a question, just ask Shelley!
We know that any decision you make about construction and your home is a big one. So, you'll meet with one of our dedicated trusted advisors who can help you bring your vision to life. Your advisor will be able to inspire you with great ideas, discuss all the options, and of course let you know what your project will cost. Even if for any reason you decide not to proceed with Diamond Patios Brisbane for your new space, this meeting will be jam-packed with value!
Our installation team consists of roofing trades people and licensed carpenters for all the timber works. This means we can offer you a complete package solution.
If we sound like a good fit for your new project, simply call Shelley in the office or send her a quick email and we can look at getting started for you.
If you'd like a basic budget for what your patio roof will cost Click here to the cost calculator page and get an estimate, or feel free to contact us for an onsite measure and quote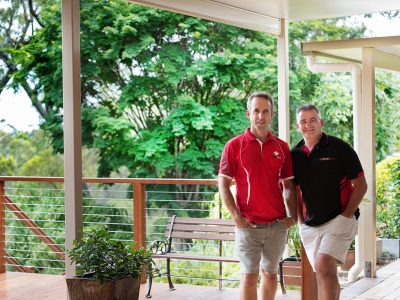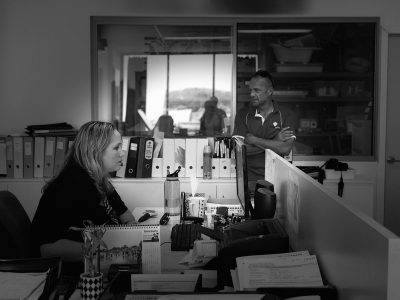 Patio Manager
Roly has a wealth of experience in the trade and with his easy going and approachable persona will ensure you of a great result Roly loves a chat, so put the kettle on and be ready to discuss options for your next project, or your last fishing trip!
Admin Manager
Shelley, our awesome administrator keeps everyone and everything organised, and on track. Clients love her friendly and informative help, along with her ability to keep the team organised so as to keep to schedules and timeframes.
Trusted Advisor
Brett has a long background in the home improvement industry with his speciality in metal products which makes him our Patio Roof Guru. You'll find Brett in the weekends exploring the queensland coastline in search of the perfect fishing spot
Carpentry Manager
With a love for good design and wanting to help people achieve their dream outdoor space, David gets a big thrill from turning an ordinary backyard into something that becomes the house's centrepiece. David takes care of all the plans and carpentry requirements
Patio Installation Team
Aaron and Laurie have been a team for 5 plus years, installing patios all over the Brisbane region, previously they worked for Lauries Dad before he retired